We offer flower bucket mid April through mid November. These are perfect for designing your own centerpieces, bouquets, arrangements, etc for weddings, anniversaries, parties, and all types of events! The flowers differ throughout the seasons, with typical ones for each listed below.
Spring Flowers (April-May)
Spring mostly consist of Tulips, Daffodils, Peonies, Lilac(flower and greens), Stock, Anemonies, Ranunculus, as well as other filler flowers and greens.
Summer Flowers (June-August)
Summer is when our flowers are most abundant and usually consists of Lilies, Zinnias, Sunflowers, Rudbeckia, Snapdragons, Cosmos, Celosia, Marigolds, Sunflowers, Gomphrena, and many varieties of filler flowers as well as foliage plants.
Autumn Flowers (September-November)
Autumn blends the last of Summer flowers with all the cool loving varieties that blossom late in the season. Dahlias are bursting in the field and are one of the most popular event flowers. We grow thousands with plenty of colors to fit any event's color scheme. When the Dahlias have finished blooming our Heirloom Mums have taken over with their unique blooms and enjoyable Autumn colors.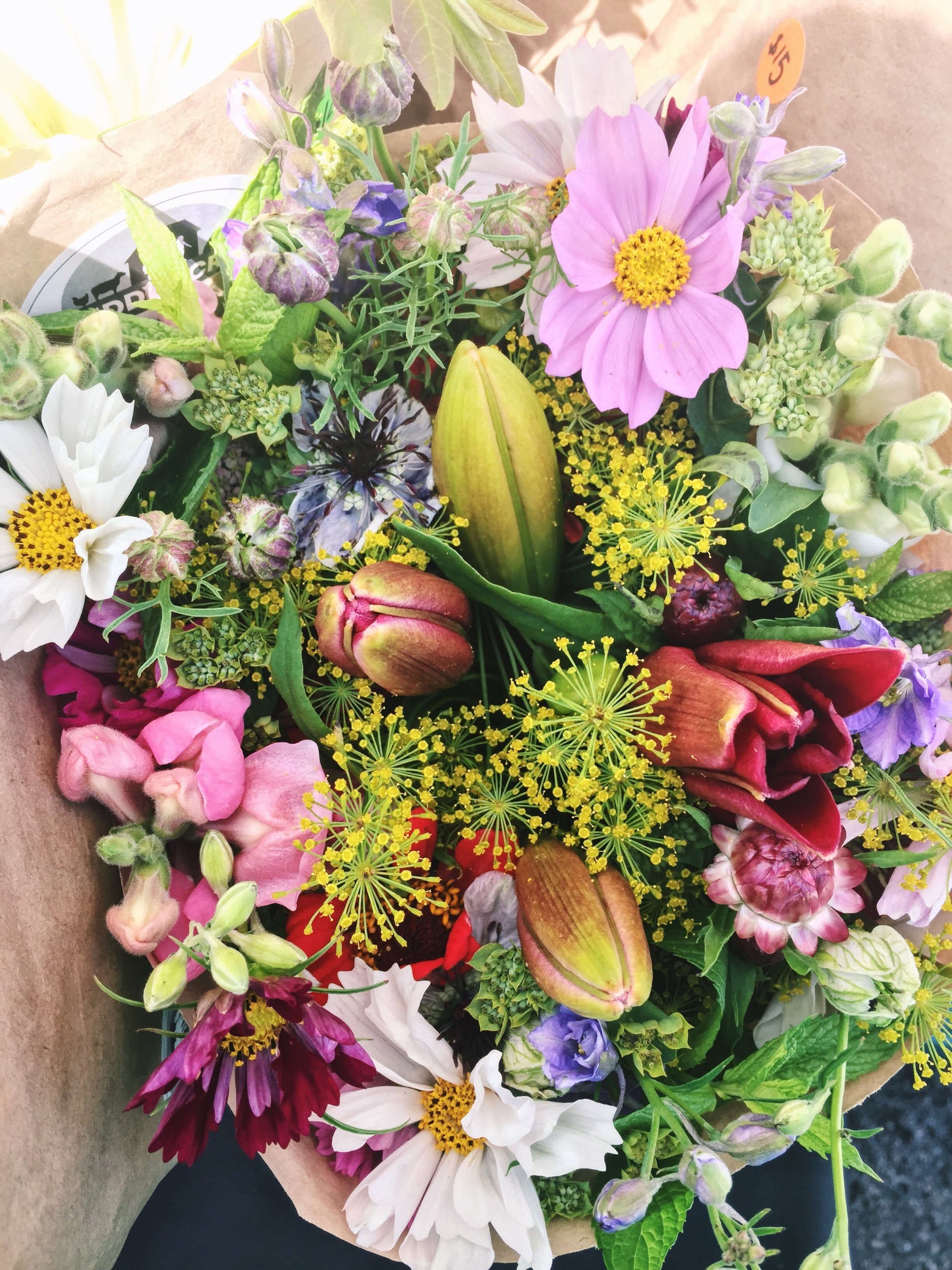 Our DIY Event Flower Buckets have a flat rate of $75 per bucket. If specific/more focal flowers are requested they can be purchased by-the-stem in addition to what is already in the bucket.